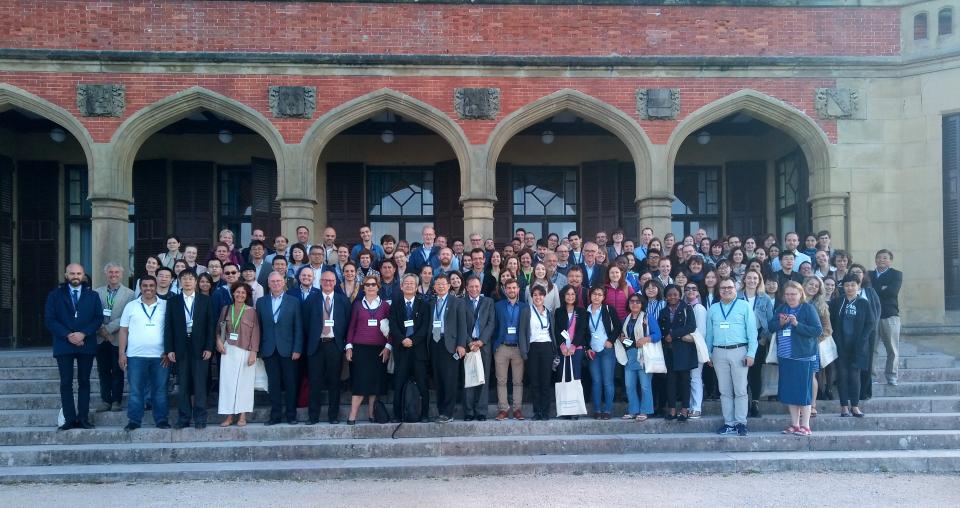 The 20th Conference was held at the Miramar Palace, San Sebastian, Spain, June 11th -14th 2019. The date for the next Conference has not yet been decided because of uncertainty due to the COVID-19 pandemic.
Glyn O Phillips
It is with great sadness that we share the news of the passing of Glyn O Phillips on the 5th July, 2020, The Gums and Stabilisers for the Food Industry series of Conferences was the brain child of Glyn.  The first was held in 1981 and they have been held biennially ever since. Glyn was the Chairman of the organising committee from the outset until his recent stroke meant he had to take a more, uncharacteristic, back seat role.  However, the conference was never far from his thoughts and he sent a warm welcoming message to the 2019 conference.   It is testimony to his desire to connect academia and industry that there are so many in the hydrocolloid world that can recount a memorable story from past conferences, many in relation to the non-scientific program such as the Welsh male voice choir in which Glyn often sung, the Wednesday afternoon cultural visits, the golf tournament or the Industry sponsored bungalow parties at which serious business was negociated. Never afraid to shake things-up Glyn was instrumental in taking the conference to venues beyond his beloved Wales, a decision that has revitalized the conference in recent years and seen it reach its 20th edition in 2019.  Despite editions in Wageningen (Netherlands), Berlin (Germany), and San Sebastien (Spain) the conference is still affectionately known as the Wrexham conference. Glyn was awarded the Food Hydrocolloids Trust Medal in 2007 in recognition of his unparalleled contribution to the world of Hydrocolloids.
On a personal note I first became involved as a participant at the 6th edition in 1991 then as an organising committee member and now as Chairman of the Trust.  As for many of us, throughout that time the wise words and guiding hand of Glyn have never been far away. He will be missed.
Graham Sworn, Chairman, The Food Hydrocolloids Trust
If you wish to be kept informed of future conference updates via email you can sign up by providing your email below. This does not involve any financial commitment.