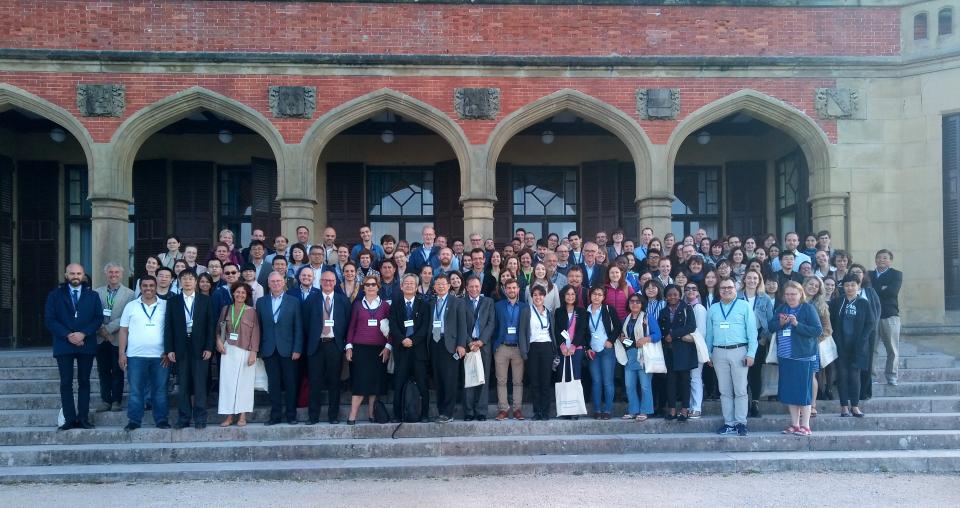 The 20th Conference was held at the Miramar Palace, San Sebastian, Spain, June 11th -14th 2019.
The date for the next Conference is still to be decided because of uncertainty due to the COVID-19 pandemic.
..............................................................................................................................................................................
Obituary
Professor Edwin Robert Morris 1944-2021
It is with great sadness that we mark the passing of one of the true greats of polysaccharide research – Professor Ed Morris.
Ed began his scientific career at the University of Edinburgh gaining a BSc (Hons) Chemistry in 1966 and a PhD in Reaction Kinetics in 1969, followed by a research associate position before becoming the Polysaccharide Research Group Leader, Unilever Research, Colworth Laboratory (1970-1982). He then became Senior Scientist at the National Institute for Medical Research, Mill Hill where he stayed for two years before setting up the Department of Food Science at Silsoe College, Cranfield Institute of Technology (now Cranfield University), becoming Professor of Food Structure and Processing. In 1999 he moved to University College Cork and was Professor of Food Chemistry until retirement and became Emeritus Professor.
He has been widely recognised as a leading international authority in this area and has published more than 260 scientific papers. His name is associated with the accepted models for the solution and gel properties of most of the industrial hydrocolloids approved for food use, including the "egg box model" of gelation of pectin and alginate. His activities ranged from fundamental research on the conformation and functional interactions of biopolymers at a molecular level to applied research and development work with more than 40 companies and industrial research institutes internationally. He worked extensively on the use of natural polymers to generate and control the texture of manufactured food products.  Much of his work focused on the complex interactions and phase-separation phenomena that can occur in protein–polysaccharide and polysaccharide-polysaccharide mixtures, and on how these can be exploited in, for example, low-fat products, by replacing fat crystals or globules with dispersed particles of structured water. Other interests included the role of polysaccharides as dietary fibre, the relationship between the composition and rheology of food products and their "in-mouth" sensory attributes as perceived by the consumer, and evaluation of new materials with commercial potential as food ingredients.
He was a Chartered Chemist (C Chem), Fellow of the Royal Society of Chemistry (FRSC), Fellow of the Institute of Food Science & Technology (FIFST) and received a number of prestigious awards: RSC Carbohydrate Chemistry Award (1980), ISI Highly Cited Award (2002) and the Food Hydrocolloids Trust Medal (2009).
He has been a major contributor to the success of the Gums and Stabilisers for the Food Industry series of Conferences through his involvement as a member of the Organizing Committee and as a Trustee of the Food Hydrocolloids Trust. In late April this year he was still heavily involved in shaping the next Conference, being an advocate for a 'live Meeting', as he was so in tune for the need for networking, seeking collaboration and an indulgence of scientific debate.  He was also the instigator of the new Young Scientist Award recently initiated by The Food Hydrocolloids Trust.
He has been a driver of theory and a great mentor to the many students (taught and research) from all over the world who have had the stamina to keep up with his active mind and have found continued inspiration in his teachings and kindness. He will be sadly missed.
..........................................................................................................................................................................
If you wish to be kept informed of future conference updates via email you can sign up by providing your email below. This does not involve any financial commitment.