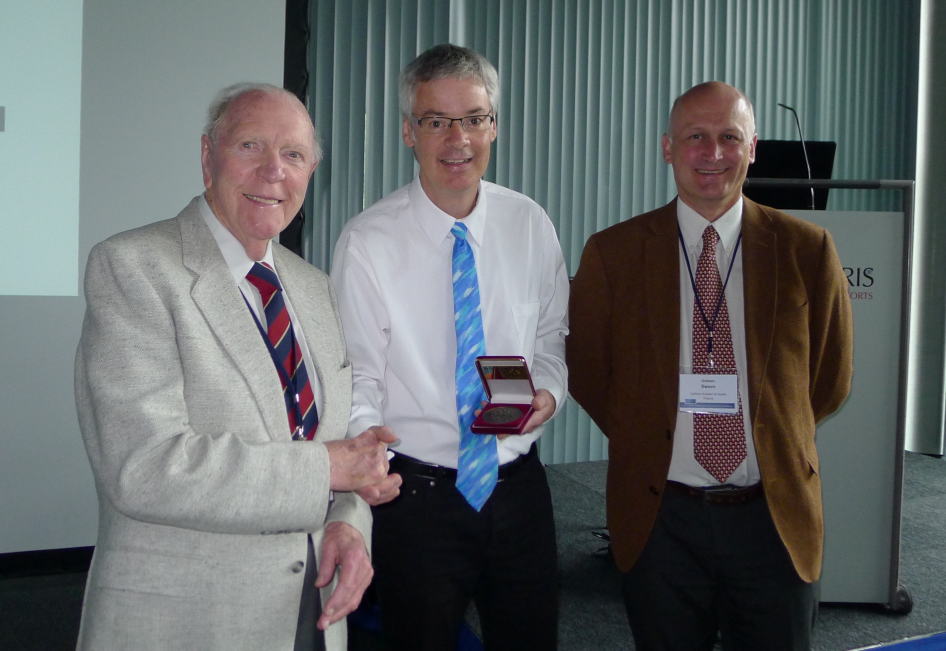 Dr. Douglas Goff is a Professor at the University of Guelph, Canada. After completing his B.Sc. degree in Dairy Science at the University of Guelph in 1982, he went on to Cornell University in Ithaca, New York, where he completed his M.Sc. degree in 1984 and Ph.D. in 1987. At Cornell, Prof. Goff studied protein and emulsifier interactions and functionality in ice cream.
Prof. Goff returned to the University of Guelph in the Fall semester of 1987 on the faculty of the Dept. of Food Science. During his career to-date, Prof. Goff has supervised 60 graduate students and has published 2 books, 35 book chapters and 165 refereed journal articles. Most of his research has been focused either on ice cream structure, ingredient functionality and quality; or on non-starch polysaccharide structure and functionality in food systems, including novel polysaccharides from agricultural by-product sources. Since 2009, Prof. Goff has also been investigating the physiological role of non-starch polysaccharides in glycemia control.
Prof. Goff has been a regular attendee at the International Hydrocolloids Conferences since 1996 and was Co-chair of the 2016 conference in Guelph. He has also been a regular attendee at the Gums and Stabilisers for the Food Industry conferences since 2005. He publishes regularly in the journals Food Hydrocolloids and Bioactive Carbohydrates and Dietary Fibre.
In addition to research, Prof. Goff teaches undergraduate and graduate courses in Introductory Food and Nutritional Sciences, Dairy Technology, Food Carbohydrates and Food Colloids, and he teaches annual Ice Cream Technology courses in Canada, Ireland and Australia for industry personnel.
The title of his Food Hydrocolloids Trust Medal Lecture was "Dietary Fibre for Glycemia Control: Towards a mechanistic understanding."