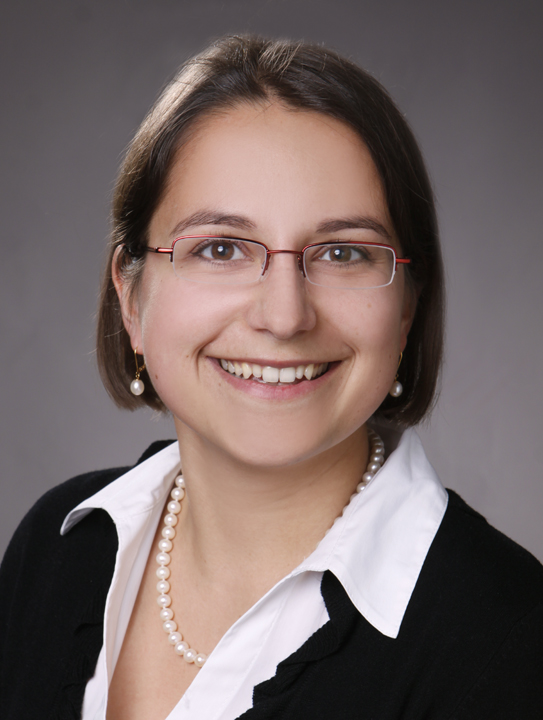 Dr.-Ing. Ulrike van der Schaaf currently holds the position as KIT Young Investigator Group Leader at Karlsruhe Institute of Technology/Germany. Her research group is integrated into the Institute of Process Engineering in Life Sciences – Food Process Engineering, Prof. Heike Karbstein. Ulrike started her diploma studies (M.Sc. equivalent) in Life Science Engineering at the Karlsruhe Institute of Technology in 2005. She graduated with majors in Food Process Engineering and Mechanical Process Engineering in 2010. For her diploma thesis, she spent 3 months at Wageningen University and Research Centre to conduct experiments on the topic of "Oil droplet breakup in simple shear flow in plasticized starch matrices". She joined the Chair for Food Process Engineering at KIT as a Research Associate in order to pursue a PhD degree. At this time, she first studied the stabilization of multiple emulsions using hydrocolloids and then developed her own research focussing on the functionality of pectin as a hydrocolloid emulsifier.
Ulrike also spent 6 months at the University of Copenhagen (Food Chemistry Department) to investigate lipid oxidation in pectin-stabilized emulsions. She received her doctorate degree with distinction ("summa cum laude") in February 2016 for her thesis on "Citrus pectin as a hydrocolloid emulsifier: Emulsifying and stabilizing properties". Ulrike was awarded the Julius Maggi Research Award 2016, the GNT Young Scientist Award 2016 and the KaTe Prize 2017, the follower of the famous G.C. Hahn Young Scientist Award which is awarded with 10,000 euros.
After her PhD, Ulrike remained at KIT to initiate her own research group on the topic of "Interfacial functionality of pectin-based biopolymers". The group was recognized as KIT Young Investigator Group by the President of KIT in October 2020. To date, Ulrike has managed to acquire a sum of 1.2 million euros in Third Party funding to finance her research. This comprises mainly publicly funded research projects financed by the Federal Ministry of Economics.
Ulrike has published 28 peer-reviewed articles on hydrocolloid functionality in food emulsion systems of which 18 focus on pectins and two have been cited more than 50 times. Additionally, Ulrike has given oral presentations at various conferences such as the Gums & Stabilisers Conference, the Food Hydrocolloids conference, the Food Colloids Conference, the EFFOST conference or the Conference of the International Association of Colloid and Interface Science. Ulrike has been a member of the scientific committee of the Food Colloids conference since 2020.
Ulrike's research is currently focused on investigating pectin-based microgel particles for texturing vegan yoghurt products, on exploring alternative sources for pectins from locally available waste streams of the food industry and on further deepening the understanding of structure-function relationships for hydrocolloids in terms of emulsifiers.