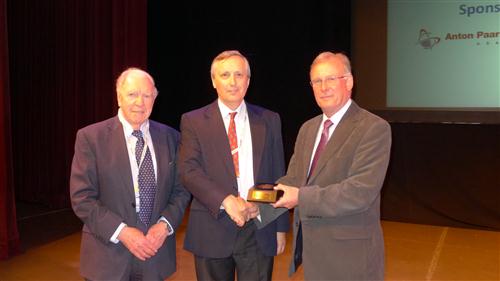 Mike Gidley graduated in Chemistry from Imperial College, University of London, and obtained a PhD in Organic Chemistry from the University of Cambridge in 1981. He worked at the Unilever Research Laboratories, Colworth House, UK from 1981 until 2003, when he moved to take up the position of Director of the Centre for Nutrition and Food Sciences at The University of Queensland, Australia.
His work on food hydrocolloids has primarily involved starches and plant cell wall polysaccharides, with an emphasis on understanding the molecular basis for functional properties in food applications and for nutritional value as influenced by digestive processing. He has integrated approaches from physics, chemistry and biology with particular emphasis on well-defined model systems e.g. synthetic amyloses for starch and bacterial cellulose composites for plant cell walls, and has pioneered the application of NMR spectroscopy to solid and semi-solid hydrocolloid systems.
Prof Gidley has over 200 peer-reviewed publications and is an inventor on 14 patents. He has investigated the role of hydrocolloid molecular structure and organisation on both in vitro and in vivo digestion properties. In particular, he has identified factors involved in controlling the rate of enzymic hydrolysis of starch with applications in both animal and human nutrition, and the roles of plant cell walls in controlling the physical, biochemical and fermentation properties of plant-based foods and hydrocolloid ingredients in the digestive tract. Current work in this area is as a Chief Investigator in the Australian Research Council Centre of Excellence in Plant Cell Walls.